How we can help
We are eager to find the solution to your problem! We have a pioneering approach to Podiatry and aim to bring our patients progressive and advanced services as well as providing our core treatments to an excellent standard.
Would you like help and support to solve your condition? Our qualified podiatrists are on hand to offer effective treatments for all common conditions.
If you aren't sure what your condition is, please call or arrange an appointment.
---
Common Foot Problems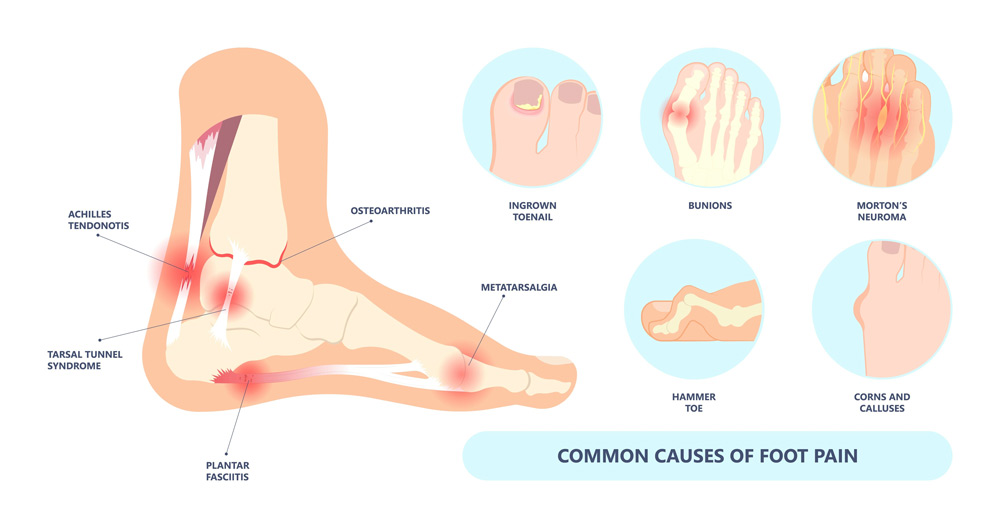 Are you experiencing foot pain? Is it worse in the morning? Perhaps you have pain in your knees or hips? There can be many reasons why you're experiencing pain and discomfort.

In our initial consultation we'll identify the root cause of the problem and advise on the right course of treatment and management to help you get to a solution.
These are just some of the conditions that we see regularly in clinics:
Plantar Fasciitis
Heel pain
Shin splints
Metatarsalgia
Morton's Neuroma
Hallux limitus / rigidus
Flat feet
Limb length discrepancies
Knee pain
Ankle pain
Hammer toes
We have a range of treatment and management plans. Take the first step to get rid of your foot pain by booking an initial consultation.